STUDENT TABLE CLINIC PRESENTATION GUIDELINES
Note - The Student Table Clinic Presentation shall be via a Pre-Recorded Video and Not LIVE
Last date for sending your Pre-recorded video is 24th June, 2021
Instructions for Recording and Submitting your Video
Recording the Video
The recording has to be done in high resolution MP4 format using a good pixel camera or mobile phone. The maximum length of the video allowed is 5 minutes.
Lighting/Camera & Setup: The setup for the table clinic video has to be carefully done.
1. Please choose a place that has minimum or no sound to avoid any external disturbance while recording of your demonstration.
2. Diffused light in front of you will usually work best to avoid shadows.
3. Try to position your camera so that it is just above your eye level.
4. Ensure a decent background during the recording of the presentation such as a white wall.
Sound/Audio:
We recommend using a headset and/or microphone as it will lead to better sound quality than using your computer audio.

Turn off all sound notifications on all your devices while recording.
Presentation/Clothing:
Darker color shirts/blouses appear better on camera.

It is advisable to do a couple of tests before recording the final video.

Please start the video with a very brief introduction of yourself and what you are going to demonstrate.
Final Check before Submission:
Please check and re-check the video for its clarity and content before sharing with us.
Submitting the Video:
Kindly submit your video through –

https://www.wetransfer.com/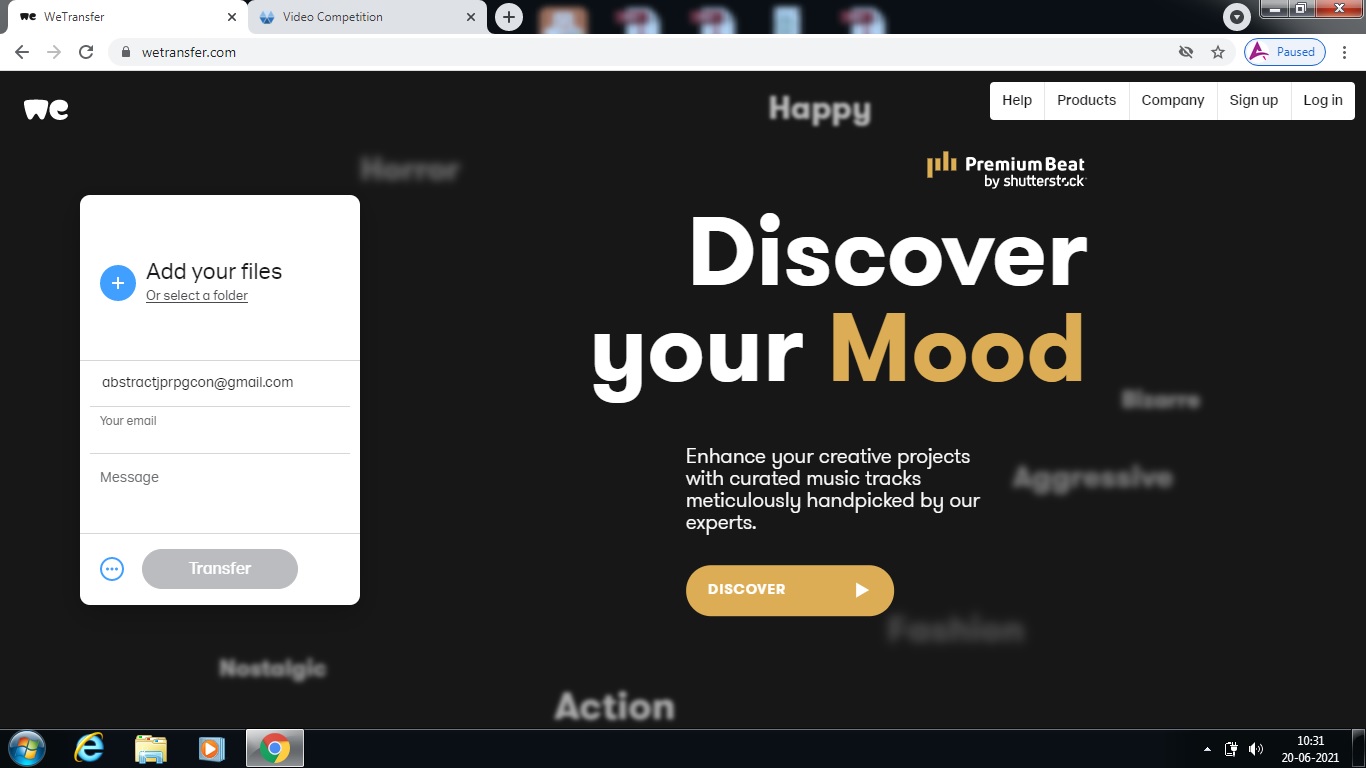 If you have any problem during video submission, kindly contact Yaduvendra Gautam – 9983699922
Instructions for the Presentation:
The candidates' pre-recorded video presentation will be shared on the screen by the designated scientific team.

Each presenting team will get 3 minutes for question and answers discussion by the judges after the presentation is played.
Kindly use Laptop or Desktop for the logging in for your presentation at the time of the session. (Do Not use mobiles and tablets).
Please use earphones with mike for clear voice, and ensure it is working properly.
Kindly ensure that you sit near a place with good internet connection preferably wearing a formal attire.
Kindly ensure that background noise is not present by switching off ceiling fan, keeping windows closed etc.

All presenters should be with their Table Clinic materials used in the presentation arranged on a table at the time of the presentation. This is in-order to re-demonstrate if asked by the judges.

In case of any further queries about Table Clinics - please contact Dr. Hemant Sharma on 96729 98899.
On the day of your Table Clinic presentation:
On the day of the event, you click on the link (https://connect.igesia.co/ips/pg-convention/) and sign in with your personalized password created by you and Join the Room from the JOIN Button in the virtual reception (Tab Post)
As a Presenter you are required to log in through your PCs (desktop or laptop) and be present in the virtual room 20 minutes prior to the scheduled time of your presentation. You will be prior informed about the room allocated to you for your presentation. Make sure you enter the presentation room allocated to you.
As you will speak on a virtual platform in real time, you are requested to kindly ensure the following:
An uninterrupted, internet connection with good bandwidth.

Good quality ear/headphones with mic so that you are heard clearly.

A location free of background noise or visual distractions.
Coordinators in charge of your session will help you if needed.