Dr. T. M. UDANI - A LEGEND
FOUNDER PRESIDENT- INDIAN PROSTHODONTIC SOCIETY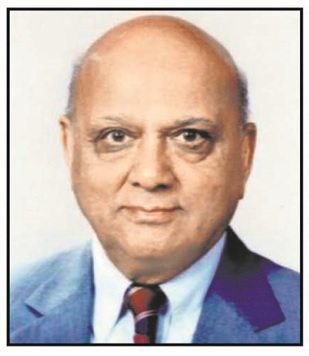 DR. T. M. UDANI
"A teacher is one who gives and does not expect and accept a reward in return" is the universal dictum. This been the main quality very amply reflected in the professional life span of Dr. T. M. Udani a philosopher and a teacher guide in the field of the Prosthodontics."
Tansukhrai Maganlal Udani was born on 24th November 1924 at Rajkot. His father Dr Maganlal Udani was a Physician and mother a homemaker. He had his school education at Alfred High School Rajkot. This famous school had 2 distinguished alumni namely Mahatma Gandhi and Dr T M Udani
BDS course was started in Mumbai for the first time at Sir CEM Dental College in 1945. He was from the first batch which had 3 students. He joined in 1945 and graduated in 1949. After graduation he joined the college as faculty member. In 1952 he went to Boston USA as a Fullbright Scholar at Forsyth Dental Infirmary. Afterwards he completed his M. Sc. D. from University of Toronto, Canada in 1957 (Prosthetic Dentistry).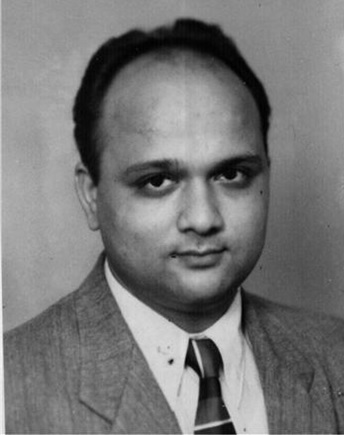 He returned to India and joined as faculty in Sir CEM Dental College Mumbai. He was appointed as Professor and Head in the department of Prosthetic Dentistry. He was instrumental in starting Post Graduation in Prosthetic Dentistry in 1959. This was the first college to start MDS studies. He was the first Post Graduate teacher in Prosthetic Dentistry and under his guidance many stalwarts from all over the country completed their MDS and developed their colleges and started the post-graduation in different institutes.
1968 he was appointed as Dean in the newly established GDC Nagpur. He brought his worthy staff with him and appointed fresh graduates from Mumbai to various teaching positions. He planned the departments and set up the college. During the first year he had really made everyone work hard. His vision and planning has developed this institute as one of the best in the country in the future. Prof. Dr P S Prabhudesai said that he was very friendly with the new staff and always spend time with them. He would take us to coffee and movies and talk about many topics. He had tremendous knowledge on many topics.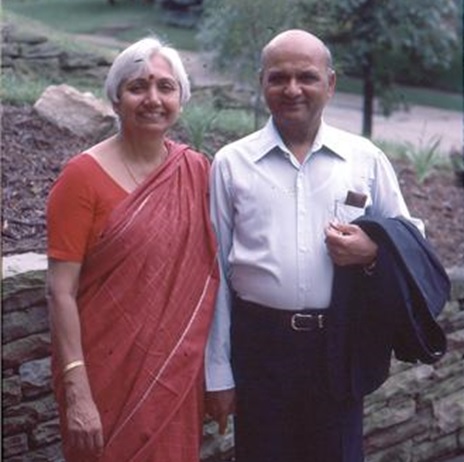 Later he was transferred to Mumbai GDC as Dean and worked there till 1975. Later he was appointed as Deputy Director DMER, Mumbai. He retired from the Govt service in 1979. He was also the President Dental Council of India from Nov 1978 to October 1979..
After retirement he had worked in Libya, Sudan and Kuwait with great distinction.
In 1973 he founded the Indian Prosthodontic Society and was appointed as the Founding President.
In 2007 he delivered B C Shroff Oration where in Hon President Dr A P J Abdul Kalam attended his lecture.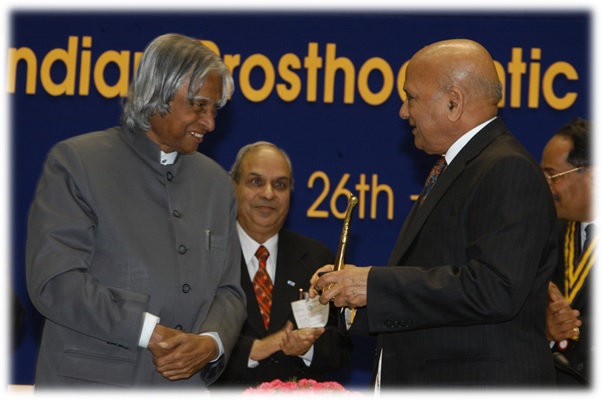 Prof Dr Firoz D Mirza wrote about him with compassion, love and respect, "I had an excellent rapport with Dr. Udani. He was a dedicated teacher throughout his life time. So many students had Master's degree under him. A great full denture man who enjoyed giving lectures.
Dr. Udani gave his whole hearted support when I talked to him about starting a Prosthodontic Society. This was after the Dental Council workshop in Bombay which we participated. He was senior to me and he had a great regard for me especially when I was a Pool Officer at the Govt. Dental college in Bombay under the Central Govt. gazette officer on my return from the USA in 1961. It was Dr. K L Shourie who brought me back to India. Since then we exchanged notes frequently even when I joined Nair. A great help in the formation of IPS and continued working with me promoting our IPS all along. Whatever I say of him is too little. I have missed him greatly since he is gone."
Prof. Dr S M Joshi wrote about him "As a teacher in Prosthodontics, his expectations from his postgraduate students to inculcate industrious, resourcefulness, leadership values, initiative and independence of judgement etc had been seen by him as virtues required in building up their character.
Though his postgraduate students carried a lot of fear about this teacher they had immense respect for his diagnostic and clinical acumen. It would be most appropriate to underline that he had been a teacher who truly understood the philosophy of the education objectively in both the aspects of teaching and learning and in the analytical sense of the term" Education". Dr. T. M. UDANI and the science of Prosthodontics have remained synonymous in the minds of all his students."
Prof Dr A. K Barua mentioned that Dr. T.M.UDANI always stressed about precise and scientific terms in all this deliberations both in spoken and written communications. While writing there used to be lot of discussion about the proper use of language. It was mandatory to buy Thesaurus by his students.
He had been compassionate towards his undergraduate students and helped many financially during their student days.
He had many hobbies like photography, literature, and opera.
His wife late Mrs Tara Udani was a lovely lady always caring and compassionate. His two daughters Ms Darshana and Ms Pranita are settled in USA. He passed away on 19th October 2009 in Pitssburgh, Pensylvania, USA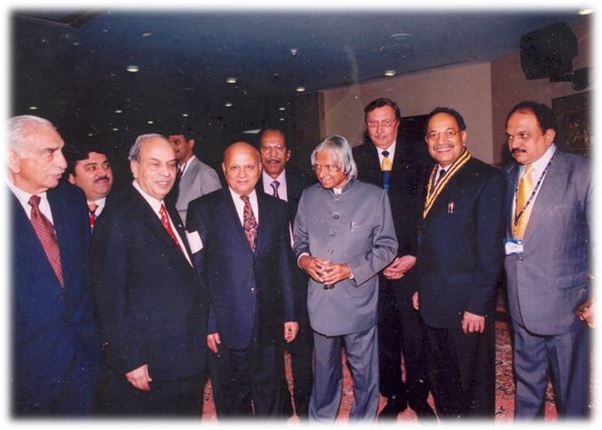 It is indeed a great gesture on the part of IPS to start "Dr T M Udani Oration" in the IPS Students Convention to pay our tributes to the legendary teacher, academician and wonderful clinician.
I bow and pay my respect with the folded hands to the IPS Founder President DR T M UDANI.
WRITTEN BY Prof. Dr. SURESH MESHRAM
FORMER PRESIDENT IPS.