Dear Colleagues and Students,
The Covid pandemic has indeed disrupted our lives but it will not dampen our spirits. We will win the battle against the virus. In light of the uncertainties due to this pandemic, the 23 rd IPS PG Convention, to be hosted by Mahatma Gandhi University of Medical Sciences & Technology, Jaipur will come to you in the virtual mode. It will witness the presence of renowned international and national experts and present an opportunity for the young postgraduates as well as the Prosthodontists from all over the world to get valuable insight into cutting-edge developments in the field of Prosthodontics.
The Scientific team plans to put forth a meaningful schedule of interesting lectures and useful pre-conference courses for the discerning student. We look forward to your active participation in large numbers for a stimulating learning experience.
The 23 rd IPS PG Convention 2021 will reach your homes in a virtual platform.
Mark the new dates- 2 nd to 4 th July 2021.
Register NOW..!!
HIGHLIGHTS OF THIS CONVENTION:
* For the first time ever, an IPS PG Convention opening its door to post-graduate students across the world.
* Interact with post graduate students from various countries.
* Tie-ups with various international Universities as academic partners.
*A variety of high-quality scientific content from speakers across the world.
* Network and chat with fellow delegates in real time.
* A 3-day unique event focussing on post-graduate students using an innovative 3D platform.
* Accessible 24 hrs a day at a time convenient to you throughout the live event.
* Interactive, synchronous and asynchronous experience.
* Invited lectures from reputed national and international speakers with live Q&A.
* A wide collection of Research Papers, e-Posters, table clinics, Pre-convention courses and workshops to cater to different levels of expertise.
* Meet the expert sessions.
* Visit the virtual exhibition and meet the exhibitors and gain access to product demos etc.
* Interact with mentors, fellow students and exhibitors on live chat.
* Access recordings of all lectures not only during the 3 day event but up to 1 week after, in case you miss any during live sessions.
VIRTUAL IS THE FLAVOUR OF THE SEASON
* Easy access sessions from the comfort of your home or office without any special equipments.
* No travel or accommodation expenses to pay for.
* Highly reduced registration fee.
* So, mark your dates 2 nd to 4 th July, 2021
We will miss seeing you in person, but we look forward to meeting your virtual self at 23 rd IPS PG Convention 2021- A Virtual Convention.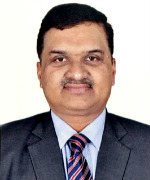 Dr Narendra Padiyar
Org. Chairman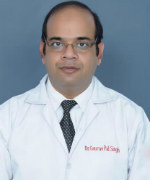 Dr Gaurav Pal Singh
Org. Secretary